Concord Summit, at 1264 Concord Road is the address of the building where I have recently moved my practice. My previous location, for the last 19 years, was a very old house which began falling into disrepair. It was quaint and charming but could no longer support my practice.

My new location on Concord Road (less than a mile from my old location) is much newer and also easier to access. My new space has brand new hardwood floors, lots of natural light,and a peaceful feel to it. On the walls are breathtaking pieces of art, each representing a chakra, and photographs featuring relaxing scenes of beautiful gardens, sunsets, and winterscapes.

I use only flannel sheets on my table which are softer and more comfortable than typical polyester or cotton sheets. I use a non-scented base oil for sessions and add essential oils that will enhance the effects of the massage. Depending on your state of being on the day of your session, I may add oils that will encourage stress reduction, muscle pain relief, sinus drainage, energy, and more. Each has its own pleasant scent, and will mix with your body's chemistry to help affect you on a cellular level. These effects are sometimes felt immediately, or an hour or two after your session. There is a comfortable chair to sit in while we discuss the focus of the day's session, as well as an after-session consultation to discuss your results.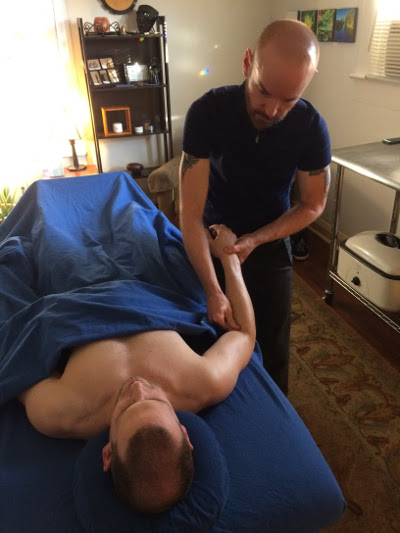 General Location:
In the heart of downtown Smyrna - near the intersection of Spring Road, Atlanta Road, and Concord Road. Continue down Concord Road until you reach King Springs Road. Make a U-turn here and, after a couple of blocks, you will see the sign for Concord Summit on your right. When you pull into the parking lot of Concord Summit, you will see my building, #1264, on the left near the road. There is parking right in front of the door, only steps away, and additional parking next to and behind my building. My office is on the ground floor, #101, the first office on the left after you pass through the waiting room.